You just need to mention u/ip2whois followed by the domain name in your comment. For example:
u/ip2whois google.com
The Reddit bot will reply to your comment within 15 minutes when the result is ready. Below is the screenshot of the result: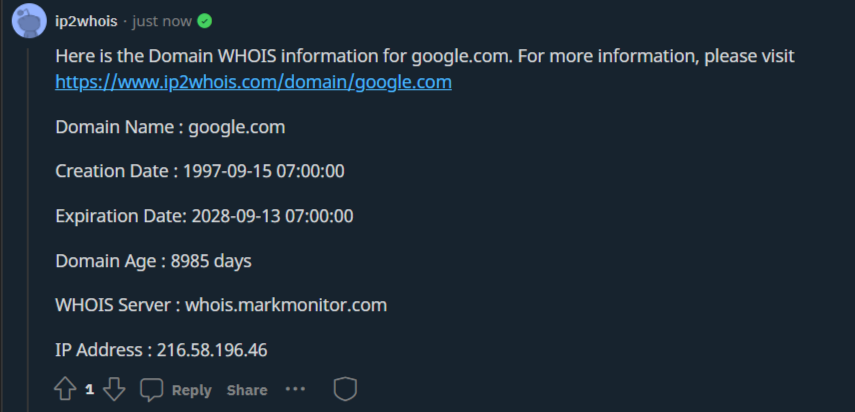 Note: The bot is only able to respond to public subreddit. If you didn't see the reply after 15 minutes, please ask the moderator to approve reply from our bot.